Open Book Consulting
Business Financial Coaching
Empowering you to use your numbers to make better business decisions.
Apply Now
Do you ever feel overwhelmed by the financial side of your business?
You're not alone! Many business owners struggle to understand their numbers and use them to make good business decisions.
The complexities of managing your business finances can leave even the most talented entrepreneurs feeling lost and frustrated.
Some problems you may face are:
Inefficient cash flow management: Without a clear understanding of your income and expenses, you may struggle to maintain a healthy cash flow, putting your business at risk.
Difficulty setting and achieving financial goals: Lacking financial understanding can lead to unrealistic or poorly defined goals, making it difficult to track progress and achieve success.
Limited knowledge of key metrics: Failing to monitor crucial metrics, can leave you blind to potential issues, hurting your ability to make informed decisions or grow your business.
Fear of financial decision-making: Inadequate financial understanding can cause anxiety and insecurity when making important decisions, resulting in missed opportunities or costly mistakes.
With Open Book Consulting's Business Financial Coaching, you can overcome these challenges and gain the confidence and clarity you need to make informed decisions that drive your business forward.
Imagine a future where you have the confidence, clarity, and independence to run your business like a pro.
With Open Book Consulting's Business Financial Coaching, that future can become a reality. By overcoming financial challenges and taking control of your business, you'll experience so many benefits that pave the way for your success:
Enhanced clarity: Gain a deep understanding of your finances, allowing you to make well-informed decisions and optimize your cash flow for sustainable growth.
Streamlined success: With a solid grasp of your financial situation, you can set realistic, achievable goals that align with your business vision and drive success.
Confident decision-making: Use key financial metrics to identify opportunities, mitigate risks, and make strategic decisions that give your business a competitive edge.
Increased confidence: Free yourself from the fear of financial decision-making, allowing you to focus on what you do best—running your successful business with confidence and ease.
Envision your success as a female business owner who not only understands her numbers but uses them to her advantage. With our Business Financial Coaching package, you'll unlock your full potential and build a thriving, profitable business that stands the test of time.
Business Financial Coaching
No more feeling overwhelmed by your financials, no more struggling to make sense of your numbers.
Open Book Consulting's Business Financial Coaching has all that you need to make your business goals a reality. Our tailored coaching program is designed to address your unique financial challenges and empower you to take control of your business's financial future.
With our monthly coaching, you'll gain the knowledge and skills necessary to overcome your financial struggles and transform your business. We will guide you every step of the way, providing personalized support and actionable strategies to help you achieve your goals. With Open Book Consulting by your side, you can say goodbye to financial stress and uncertainty and hello to a future filled with confidence, clarity, and success.
Our coaching program is designed specifically for female business owners like you. We will meet for 2 hours each month and I will help you tackle these crucial areas of your business:
Business Financial Consulting Services
• Focus and Productivity
• Financial Awareness
• Measurable Management
• Strategic Operations
• Intentional Growth
• Accountability
Business Financial Coaching
2 Hours Monthly Meeting Time

Maus Business Strategy Included

Cash Flow Tool Included

Additional Coaching Time $250/per hour
 👉 Ready to get started?
When you join our monthly Business Financial Coaching program, you'll be empowered to take control of your financial future. You'll learn how to use your numbers to make strategic, measurable improvements that lead to long-term success. And best of all, you'll be part of a supportive community of female business owners who are on the same journey as you.
Ready to get started? Simply fill out this quick application and we will be in contact to help you get started.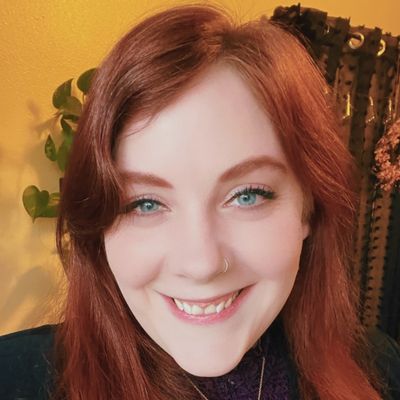 "I can't believe how fast I was able to really deepen my understanding of QuickBooks Online and feel solid in my business numbers. Debbi was able to guide me and answer all my questions no matter how out there they were.
Honestly one of the best investments I have ever made in my business"
-Meredith S.
Hi, I'm Debbi.
Business Financial Strategist
Although people don't usually think of accounting this way, there are stories behind your numbers. It turns out that understanding those stories matters a lot when it comes to the success of your business.
Things like cash flow projections and break-even analyses are nothing new. But the problem is they're rarely explained in a way that makes sense to people who don't speak "accountese".
When I started working with clients on their bookkeeping, I quickly discovered that I really loved the education side of my work. I'd come in as a bookkeeper, but more and more often I found myself educating people on how to manage their business finances overall.
I only came to fully appreciate how much numbers were driven by behaviors through the experience of working with dozens of entrepreneurs whom I liked and admired. I love helping people understand QuickBooks and understand what their numbers mean. I love looking at the behaviors behind the numbers, which is something I also sort of grew into.
With Open Book Consulting as your trusted advisor, you can embody the values you admire in other people and be a leader of your business.
Are you ready to unlock your full potential and transform your business?
If you're interested in monthly coaching, take the first step by filling out an application today! Don't miss this opportunity to gain the confidence, clarity, and independence you need to thrive as a female business owner.
Apply now and start your journey to a brighter financial future with Open Book Consulting!